Profile
Results
We work with you on a personal level to determine the best solutions for your unique needs, then leverage our seasoned expertise to achieve the best possible results.
Relationships
We are your trusted partner in success. Our firm is large enough to offer a full range of professional services at a fair price, but small enough to give you the individual attention that you deserve.
Relief
Rest assured that when a need arises, our firm is ready and capable to handle everything for you so you can focus on what matters most to you.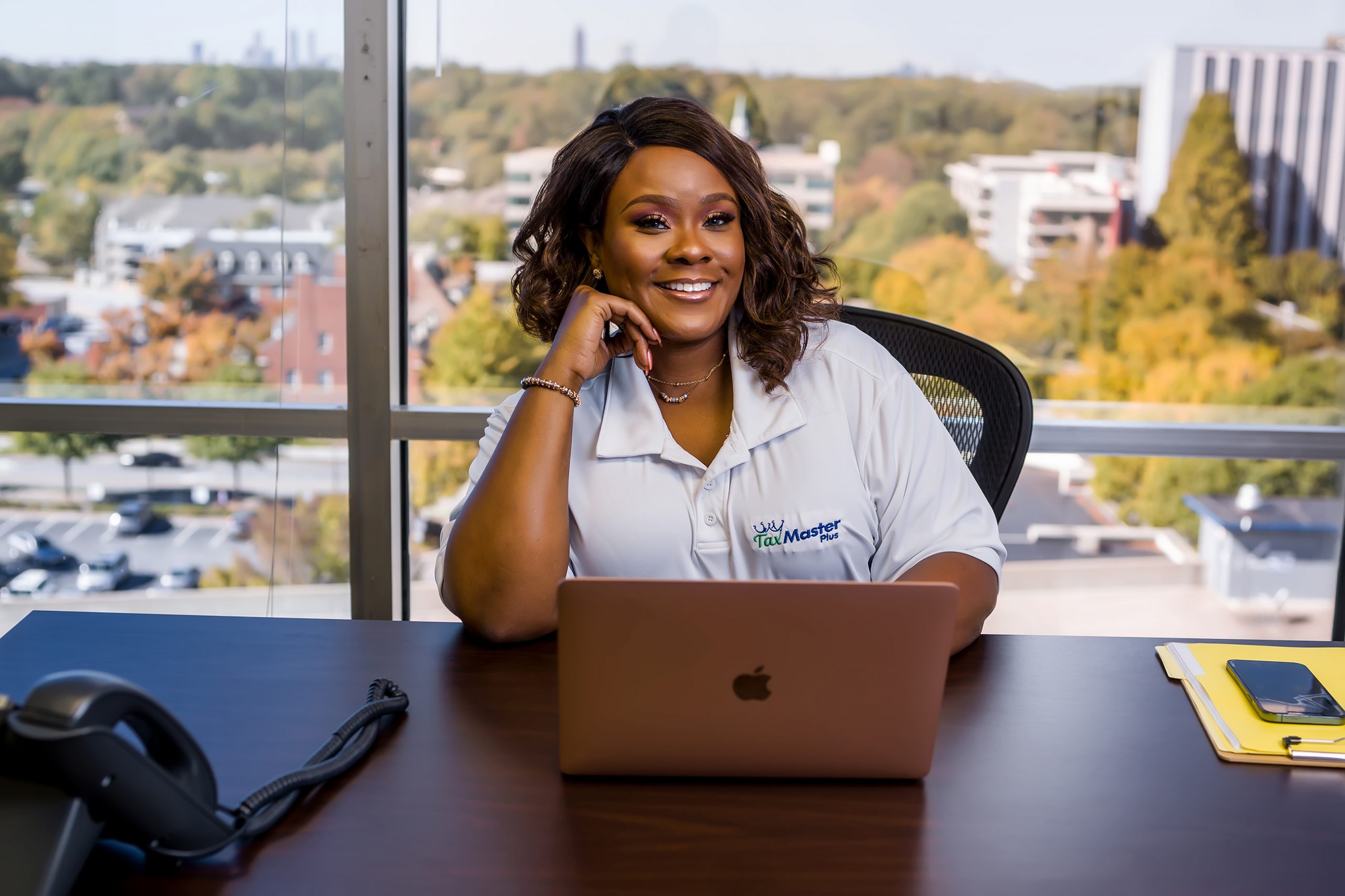 Dr. Tiffany Murphy
FOUNDER/CEO
E-mail: info@taxmasterplus.com
Tax Master Plus was founded by DR. Tiffany Murphy. Although taxes are the forefront of Dr. Murphy's current career, her educational and professional backgrounds are quite impressive. Prior to becoming a business owner, Dr. Murphy spent some time in undergraduate school at Morris Brown College and obtained her Bachelor's Degree in Business Management from Georgia State University. She also possesses a Master's Degree in Special Education from Grand Canyon University and was a special education teacher for over 15 years.Aside from her extensive educational resume, Dr. Murphy has run several successful businesses that span the past decade. Dr. Murphy describes herself as a serial entrepreneur.  At the height of her entrepreneurial career, she ran a very successful tutoring company that employed 62 teachers and staff members throughout the state of South Carolina.
In 2009, Dr. Murphy obtained her life and health insurance license. Since obtaining this license, she has insured countless families and continues to do often. After her extensive insurance career, she decided to further her knowledge and enter into the income tax preparation industry. After relocating from Atlanta, Dr. Murphy decided to transfer her tax office from Marietta, GA to Twin City, GA, her hometown. Giving back to her local community has always been a strong desire of hers. If was this desire that led her to open Tax Master Plus.
In the tax industry, Dr. Murphy has a distinction that many tax professionals do not possess.  She has obtained her certification credentials from the IRS and is an Annual Filing Season Program participant. As an Annual Filing Season Program participant, Dr. Murphy has limited representation rights, meaning that she can represent clients before revenue agents, customer service representatives, and the Taxpayer Advocate Service for returns she prepared.
In order to stay up-to-date with the latest tax trends and tax law changes, Dr. Murphy is a member of the National Society of Tax Professionals and frequently attends IRS sponsored forums and other educational tax conferences. She takes pride in educating herself so that she can better educate her clients. Dr. Murphy is also the owner of Greater Living Home Care, a home health care agency specializing in providing in-home nursing services to disabled and medically fragile children under age 21.  For more information on this company, please visit www.GreaterLivingHomeCare.com
When Dr. Murphy is not running her businesses, she enjoys spending quality time with her family and friends. She enjoys bowling, playing spades, cooking, and looking for potential real estate investment properties.  She also loves to sight see and travel. Her favorite vacation spots are Jamaica and Dubai, but her dream is to travel to Tahiti and Africa. Her life's motto is "Do all of the things you want to do NOW, so that you have no regrets later."